Vinny's "Used"Cars
Danbury Mint / 1966 Corvette Convertible/327-350HP / Limited Edition 5,000 / Discontinued / 1:24th Scale
Mosport Green
7-Photos of actual model for sale!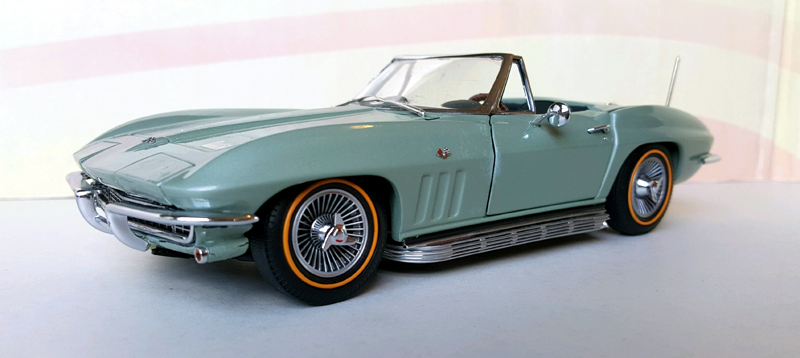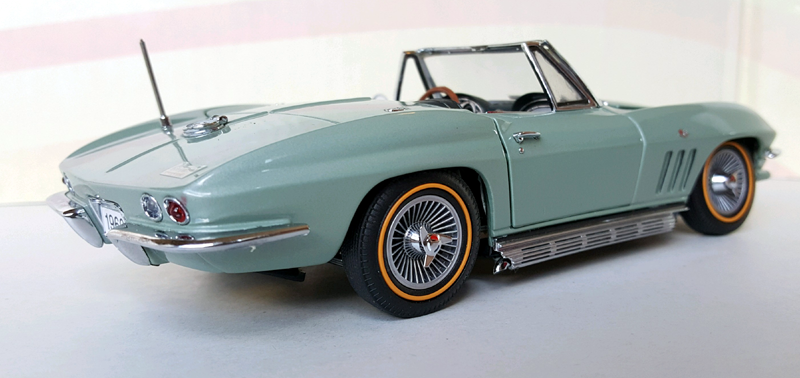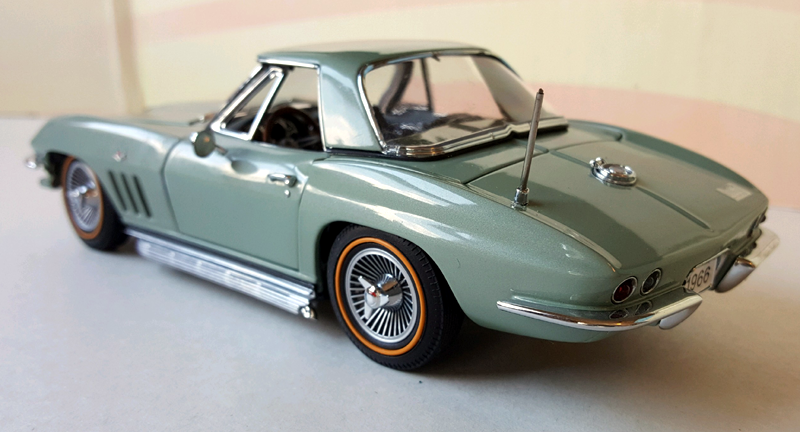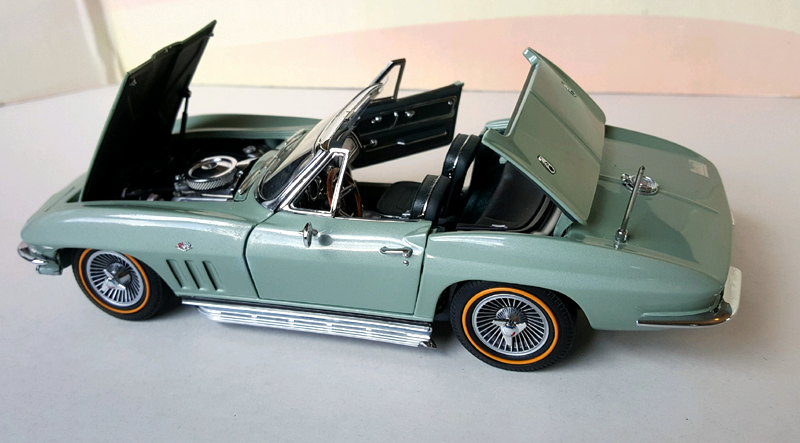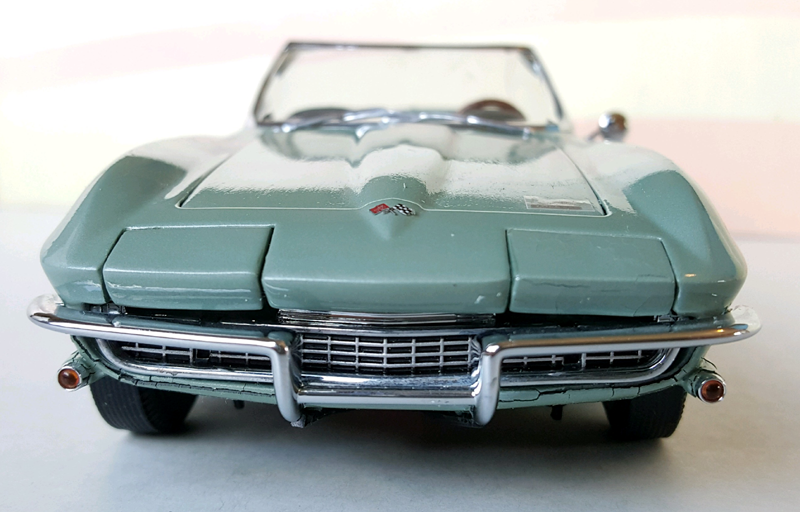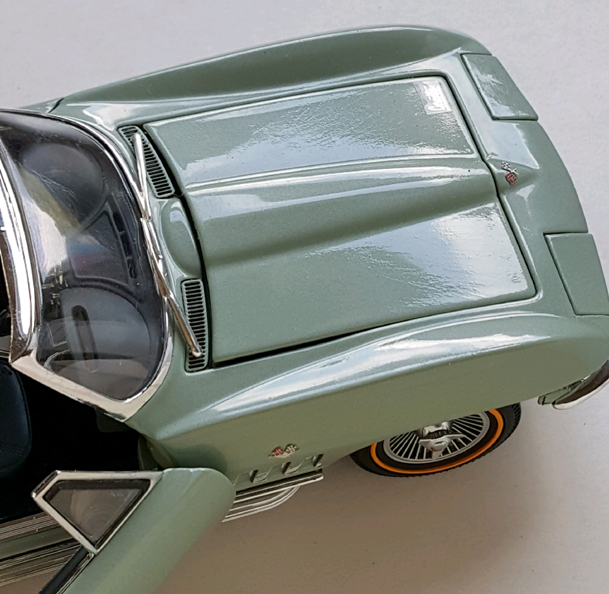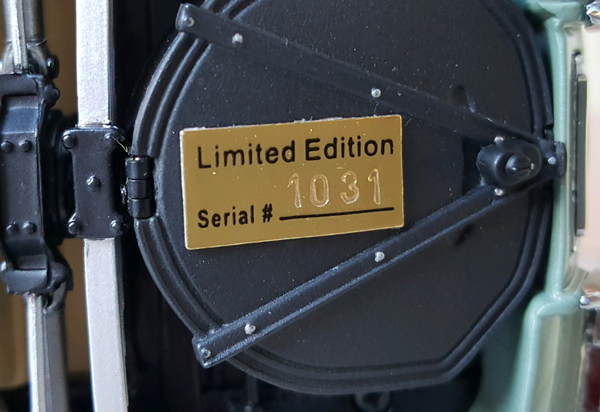 Part #: DM1385M
Condition: Serial #1031 of 5,000. This hard to find Limited Edition Danbury Corvette has been in storage since new. However, if you are in tune with Danbury 1/24 Corvette releases, you are probably aware that the paint finish on virtually all of these Mosport Green models were defective from the factory due to painting over un-cured or defective diecast. However, this model from the Dallas, Texas Corvette Collection originated from a dry climate, therefore reducing its deterioration.
This is probably the best example of a Mosport Green Danbury Mint model since we sold them new in January 2006. The model has the following issues:
The driver's door was broken off at the hinge so I reglued it in place. You cannot open the driver door.

The vent window in the driver's door is missing. See photo.

The paint is beginning to crack on the headlight doors and the lower front valence panel. (Where the parking lights are)

The hood has moderate paint rash but not blistered or cracked. Some very mild rash on the convertible top cover/boot.
That being said, this model will display just fine as a "3-footer". The photo-etched emblems are all there.
My asking price is fair considering the rarity and condition of the model.
Price: $150.00
Status: In Stock