Vinny's "Used"Cars
Classic Cars of the 50's Part I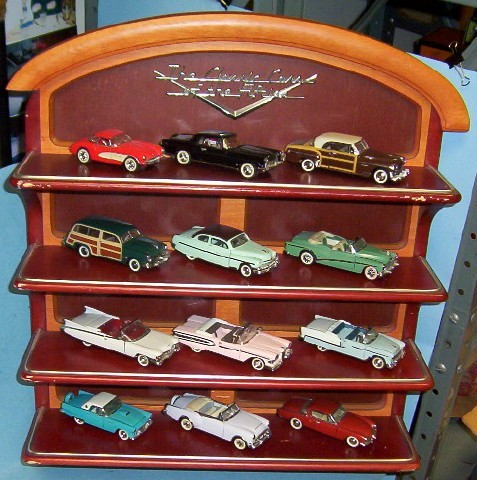 12 Cars Include:
Part I
Part #: FM50setPartI
Condition: New Old Stock, in storage since new, never removed from packaging.
We're offering this beautiful set of Franklin Mint's 1:43rd scale "Cars of the 50's" collection. This includes all 12 cars that were a part of the original set (Part I). The paint is in as-new condition (I did a spot check of each car without removing from styrofoam). The set will include all of the original boxes, individual color brochures, the wooden display shelf in its original shipping carton, and the blue hard bound color illustrated book.
Original Franklin Mint Retail Price: $660.00 ($55 each)
Our Price: $225.00
Status: SOLD! Enjoy Donald!