PhillyMint Diamond Club - Enjoy fast FREE shipping for ONE YEAR, exclusive access to our upcoming limited editions, and other special members-only promotions to be announced. To join the club, order the three 2017 PhillyMint 1:24 Limited Editions below ( or one of the other if you already own one of these models) and your 1 year of free shipping begins with this order. Your one year membership begins the day you place your order. Free U.S. shipping for Diamond Club members includes all models and scales available on our website including Vinny's Used Cars.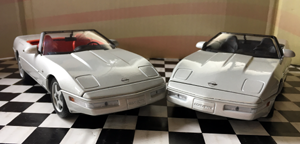 #51093HNset: 1996 Corvettes $59.95pr + FREE US SHIPPING
1970 Dodge Challenger R/T VP 109.95 + FREE US SHIPPING
This is our way of saying thank you for your support of our 1/24 exclusives. Call or email Nicole if you are unsure of your current membership status.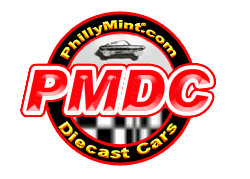 .
Visit PhillyMint Diecast www.phillymint.com The Collectors Choice for Vintage Franklin-Danbury Mint since 1992.
You are receiving this e-mail because you made a purchase from PhillyMint or filled out our newsletter form at www.phillymint.com This e-mail is being sent by PhillyMint Diecast. PO Box 157 Glendora, NJ 08029 USA. Phone 856-228-0152, Fax 856-227-5850. Phone Orders 1-800-227-7301.
If you do not wish to receive future e-mails from PhillyMint you may unsubscribe at the bottom of the newsletter..
PhillyNews and phillymint.com are subject to errors and omissions. Prices and specifications subject to change without notice.