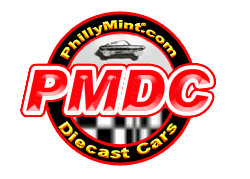 "John E. Adams" Storage Find
Danbury Mint Collection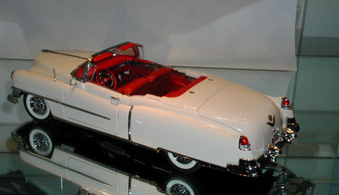 from the "John E. Adams" Storage Find Danbury Mint Collection
According to the seller, and in our opinion after inspection, these models were purchased by Mr. Adams, inspected and placed into storage containers 15-20 years ago. Some models include original packing material like hood, door, and trunk protectors

Since the models were never displayed and properly stored in their boxes, the paint is high-gloss and dust-free.

All models include title & care instructions.

The original boxes are in excellent to mint condition without any writing on them.

Satisfaction Guaranteed!
Updated 8/28/17
Danbury Mint
1931 Chevrolet Series AE Pickup - Blue & Black
1953 Chevrolet Special Deluxe Cabriolet - Cameo Cream
1957 Chevrolet Cameo Carrier Pickup - Red & White
1972 Chevrolet Cheyenne Pickup - Red & White
1942 Chrysler Town & Country Wagon - Black
1957 Chrysler 300C Convertible - White
1925 Ford Model T Roadster - Black
1925 Ford Model T Runabout Pickup - Black
1931 Ford Model A Pickup - Rubellite Red & Black
1935 Ford Pickup - Dearborn Blue & Black
1938 Ford Pickup - Washington Blue & Tacoma Cream
1970 Oldsmobile 442 W30 Convertible - Rallye Red
1941 Plymouth Pickup - Green & Black
1957 Studebaker Golden Hawk - Gold & White