Franklin Mint / Harley Davidson Softail Garage with Motorcycles / 1:24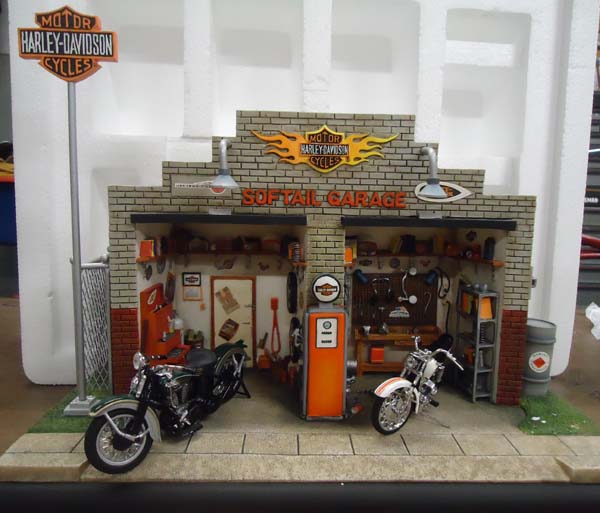 The "Softail Garage" of Harleytown is so much more than just a motorcycle repair shop...it's a piece of art! This unique 3-D shadow box of a Harley Davidson Garage (1:24 scale) by Franklin Mint is highly detailed with shelves containing memorabilia, helmets, books, tool box with tools of every description, the walls are colorfully decked-out with tires, rims, posters, a beautiful Harley Davidson gas pump between two garage doors, and much more! This attractive display comes with 2 motorcycles( a Harley Davidson Knucklehead and Harley Davidson Superglide).
Part #: A667 with WC30 and B819
Condition: Mint in the Box; No papers or hangtag included
Price: $0.00
Status: Sold Out!