Danbury Mint / 1941 Chevrolet Special Deluxe Station Wagon / Limited Edition 5,000 / 1:24th Scale
Maple Brown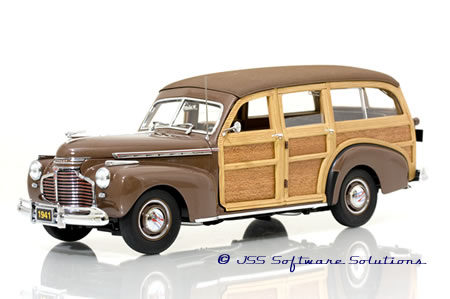 Chevrolet produced one of the most memorable "Woodies" of the decade when it introduced its new station wagon for 1941.
The paneling used on the Danbury Mint replica is a real wood veneer for that true-to-life imagery. I guess it is true when they say you get what you pay for; you always get quality from the Danbury Mint.
Since this replica is limited to a mere 5000 units it will surely increase in value once the run is sold out. Bottom line is "Buy it"; you won't be disappointed, and you will only hate yourself if you miss this one too.
Part #: DM1562M
Condition:
Price: $0.00
Status: Out of Stock