How to Sell Your Models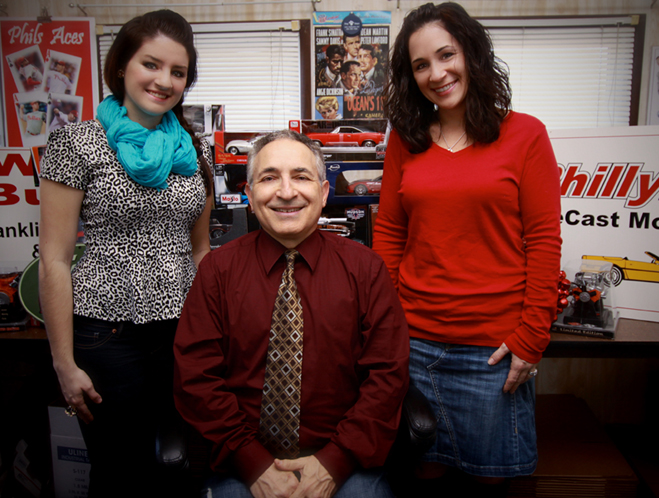 BUYING DIECAST COLLECTIONS SINCE 1992
1-800-227-7301 or 856-352-2632
Step 1: WHAT BRANDS WE ARE CURRENTLY BUYING
FRANKLIN MINT DANBURY MINT GMP 1:18 & 1:24
ERTL AMERICAN MUSCLE ( Tier 1 w/all straps) HIGHWAY 61 CMC
LANE EXACT DETAIL PRECISION MINIATURES CAROUSEL
CODE 3 FIRE APPARATUS
SCALES: 1:24-1:18-1:16-1:12 AND LARGER
We do not purchase or sell NASCAR models of any scale.
Step 2: WHAT MODEL CONDITION WE ACCEPT:
Tier 1: New Old Stock (NOS) or Mint in the Box that are sale ready.
Describes models that were never displayed, a like-new model with original box & paperwork. Climate controlled & correctly stored with no heat or humidity damage. Inner & outer styro boxes are crisp, near white & like new. 1:18 window boxes with no cracks or shelf wear. Small, factory paint imperfections from dust in the paint surface or small "diecast chemical compound signature" are acceptable provided these imperfections are limited to hard to see areas of the model or the side panels. Any paint deterioration that resulted from improper storage or high humidity regions ( this is where the "diecast chemical compound signature" or "Zinc Pest" spreads to become DIECAST PAINT RASH, comparable to rust on a real car) are not #1 models.
Tier 2: Mint in the Box (MIB). Describes models that may have been on display but they were in air-tight cases with no dust, and you retained all the original boxes & paperwork (optional). Never exposed to sunlight and in a smoke-free environment. Paint damage from improper storage or high humidity regions are not #2 condition.
Tier 3: Excellent in the Box (EIB). Similar as described in Tier 2 above except it's obvious these models saw display time without cases, uncovered, & would need intensive clean & detailing by PhillyMint in order to be brought up to standards. Those that can't are listed on "Vinny's Used Cars" page. Small paint imperfections and minor rash that we can rub out with polish is acceptable. Major paint issues that are beyond polish and detail are not #3 condition models.
Tier 4: These are Tier 2-3 but without their original boxes. We can only purchase these from local collectors that can transport them safely to our store.
Step 3: WHO SELLS TO US?
Some of the most respected collectors in the diecast hobby have sold their prized collections to PhillyMint. ( references available) Our most satisfied diecast selling partners are those that are serious collectors & if you fit their profile...........
#1... you understand that we've been in the diecast business for 29 years & you'll receive a fair offer based on current wholesale market value, not what you paid or "invested". Some models have increased in value while others have dropped. The reality is with so many collectors aging out, estate liquidators are making collections available at very low prices when purchased in large lots . As diecast specialists, we pay more because diecast is all we do.
#2... you don't have the time to sell on eBay and deal with shipping, dozens of customer service issues, eBay fees & more.
#3...you value a lump sum payment and your time over the difference in dollars if you sold the models individually for months (or years). Remember ebay listing prices are not selling prices! You must click on the 2 left hand column options: "completed listings & sold listings" and the selling prices will show up green.
Step 4: Prepare Your List For An Accurate Evaluation
( if you don't have time to do this, you can take the short cut method, email or call with the number of models by manufacture ( 20 Franklin Mint , 50 Danbury Mint, 10 GMP, etc:)
"The Best Presentation PLUS Motivation Receives the Most Attention". We prefer an Excel or Word Spreadsheet in .doc .docx .xls .xlsx with the following headers & sample cell entries below. (for small collections a detailed e-mail message is acceptable):
| | | | | | |
| --- | --- | --- | --- | --- | --- |
| MODEL MANUFACTURER | YEAR | MAKE & MODEL | COLOR | CONDITION 1, 2 or 3 | PART # |
| Franklin Mint | 1957 | Plymouth Belvedere HT | Turquoise | 2 | E656 |
Step 5: Email Your List & Follow-Up Phone Con
After I have reviewed it I'll contact you through email that I'm ready to discuss your situation.Please follow-up with a phone call to Vinny to discuss more details such as the history of your collection. Remember I am potentially buying "sight unseen" items that are 25-30 years old there have aging issues: box condition, dust, display haze, paint rash, humidity, glue aging, pet hair, cigarette smoke, basement & attic storage.
You can email up to 6 photos of examples of the models or the boxes in storage .
If I don't receive a follow-up call there's no way for me to accurately put a number on your collection. I'll assume you are not seriously motivated to sell and I'll move on to the next collection or estate sale. I will not 'chase you down".
Provide all of your contact information including email & phone numbers.
Send your list to our email address phillymint@comcast.net
LAST Step 5: SHIPPING, DELIVERY , PICKUP, PAYMENT
Once we both agree that we're on the same page and a transaction is possible, shipping and payment details are discussed. In most cases for #1 & #2 condition models , WE WILL PAY THE SHIPPING CHARGES TO BRING THEM IN TO PHILLYMINT.
We receive numerous phone calls and emails daily from collectors that want to sell. This information should help you to decide if selling to PhillyMint Diecast is an option and how to proceed. It's our mission to give you the details to help you make an informed decision and in the process, whether you decide to sell to PhillyMint or not, the more you know, the better you'll feel.
Phone# 800-227-7301
856-352-2632
Sincerely,
Vinny DiMezza
PhillyMint Diecast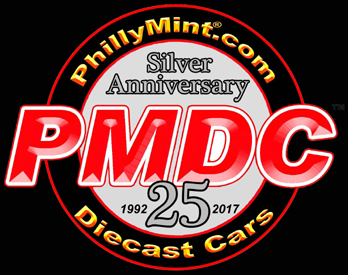 <![if !supportEmptyParas]> <![endif]>